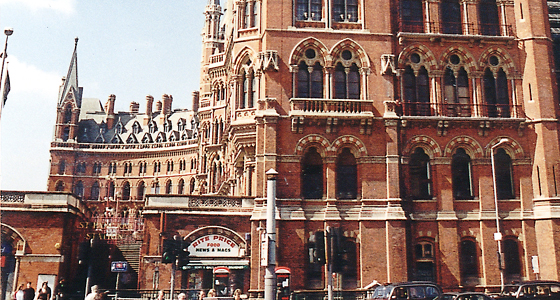 Details list – click to switch the current detail
All stills for St Pancras station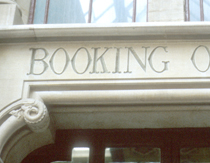 Carved lettering presumably from 1873. This is similar in feel to that used at Lavers & Barraud.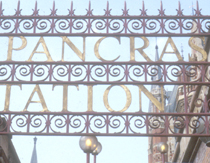 Steel silhouette letters above steps up from St Pancras Road to the raised forecourt. This area is now closed off while a new Underground ticket office is built.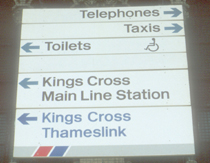 British Rail signs. The top five slats show the system as designed with blue arrows which visually balance with the black Rail Alphabet by Kinneir Calvert. Slat six dates from the 1980s and includes a short-lived Network South East colour bar along its lower edge.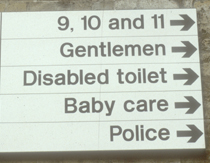 British Rail signs as modified in the late 1980s and features dark grey arrows which visually dominate.